The Leonard Nimoy celebrity doll depicts him as Mr. Spock in the original Star Trek television series. The show ran from 1966-1969 on NBC.
This Mr. Spock doll was made by Playmate, Inc. in 1996 as part of the Star Trek Collector Edition: "Where No Man Has Gone Before" . This series commemorates the television actors in the pilot episode of the original series at the 30th anniversary of the show.
William Shatner
), Lieutenant Uhura (
Nichelle Nichols
), Lieutenant Hikaru Sulu (
George Takei
), and Captain Jean-Luc Picard from The Next Generation (
Patrick Stewart
).
Price check the Leonard Nimoy doll on Amazon
Price check the Leonard Nimoy doll on Ebay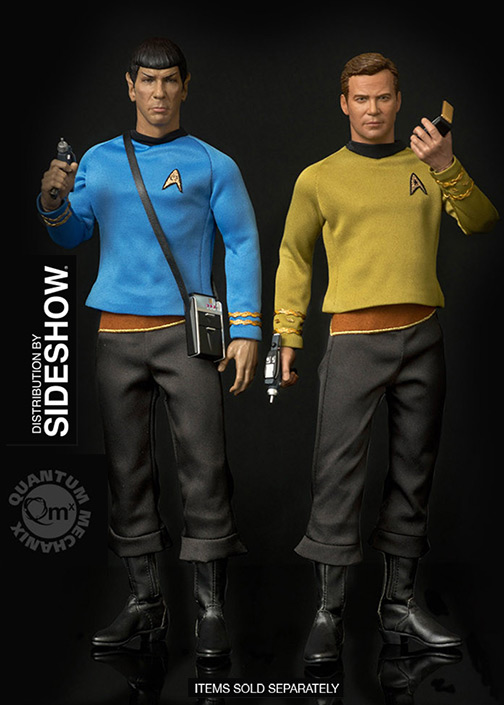 While not in the museum Quantum Mechanix makes at least five high-end 1/6 scale action figures of Star Trek characters including William Shatner..